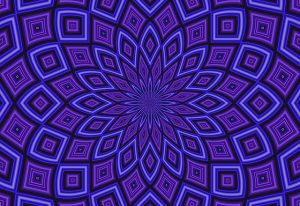 Tim Sharpe, a senior lecturer in Physiotherapy in the School of Healthcare Sciences, shares his experience of using resources from the ILRB to invigorate the Learning Central experience for his students:
"Learning Central is a bit difficult to get around and looks really dull." This is typical of the comments that I have heard from students and staff, leaving me both frustrated and a little deflated. So following the Festival of Enhancing Learning with Technology that recently took place in the School of Healthcare Studies, I was inspired to try to make Blackboard visually more user-friendly and maybe a bit less clunky to use.
Using the tips and tricks that were explored during this day, and speaking to other members of staff, it did not seem too difficult to do. The learning content of the Module would take time to develop so – to dip my toe in the water – I started by embedding some of the material from the Healthcare Library Guide and the Resource Hub within the Information Literacy Resource Bank.
The Writing at Postgraduate Taught Level study skills resources were perfect to support postgraduate study and addressed feedback from students on assignment support and markers' feedback on critical thinking and finding and citing appropriate information. This proved to be a nice way to introduce the service and information that the library provides as well as being 'front of house' for students on Blackboard so that it is easy to find and is more inviting.
Highlighting the 'Library' link (to the Healthcare Library Guide) on the Blackboard menu may well lead to more students going that way to access library support and hopefully making the Learning Central page for a module more student-centred and less of an information list.
After an hour of fiddling and playing, the results were not perfect but it was a marked improvement on previous examples and more intuitive and themed than a mere 'Week 1 / Week 2' chronological format. Time will tell whether this effort has made any difference to the student experience and ability!