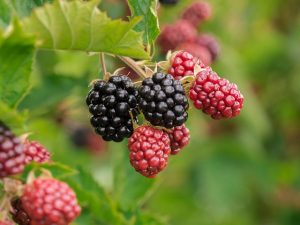 The approaching autumn leaves us all wondering… where can we fruitfully harvest ideas for our information literacy teaching? Obviously, look no further than the Information Literacy Resource Bank, your forager's basket full of adaptable resources and inspiration for the coming academic year.
As the mornings turn crisper and the nights draw in, let the ILRB Resource Hub become your guiding light. In line with the turning of the seasons, the categories into which the resources are arranged aim to convey a certain reassuring chronology: most students in their initial enthusiasm will first want to search and discover! Help curtail that flurry of excess with expert guidance on critical analysis. Then reignite the initial fervour with some sessions on managing and referencing before the hard graft of writing, media production and presenting must be tackled.
Stock your basket early this autumn, from the best that the burgeoning information literacy hedgerow has to offer. Nigel Morgan, Subject Librarian for Biosciences and a seasoned forager, enthuses:
"Autumn is my favourite season, not least as it brings forth the joys of preparing/delivering IL sessions. But it's a stressful time too, so it gives me a warm fuzzy feeling knowing I can reap the harvest of our communal graft by plucking plum resources from this larder of loveliness."
Nigel has gathered a juicy 5-part tutorial on finding appropriate sources, covering everything from planning a search to using databases to keeping up to date with a topic. From a loftier branch, yet still within easy reach, he has picked an evaluating information flowchart to help students decide whether their discovered sources are of sufficient quality to cite. A scramble through the brambles has unearthed a hardy proofreading activity to help students appreciate the importance of checking their work carefully before submission. Nigel says:
"those ILRB folks have squirrelled away the very best resources to sustain us through the challenging months ahead. I encourage everyone to join me in exploring this golden hoard. As the song explains, if you go down to the woods today, you're sure of a big surprise!"
So remember that, with the still-long days and inexorably ripening fruits, time is on your side. Don't get in a pickle later in the season – venture out today to stock up your information literacy store cupboard, preserving ideas and conserving inspiration for the chillier, teaching-filled months ahead.