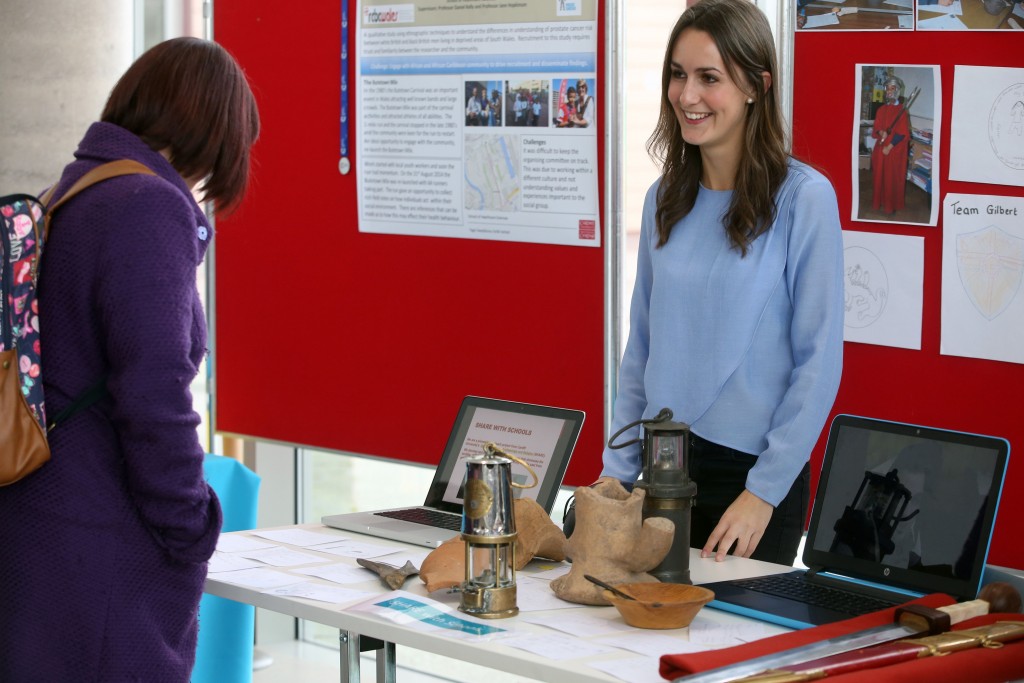 The University Graduate College at Cardiff University kindly invited us to showcase the SHARE with Schools project at their Get Engaged! event on Wednesday.
Primarily "an event for research students interested in exploring how they might engage the public with their research, learning from experts and their peers", we got to speak to some very interesting students, staff and members of other organisations. One of the keynote speakers was our very own Dr Dave Wyatt, who is also one of the drivers of the award-winning CAER Heritage Project.
More information about Engaged! An Event to Inspire and Explore Public Engagement here.
Read tweets about #engagedcardiff.