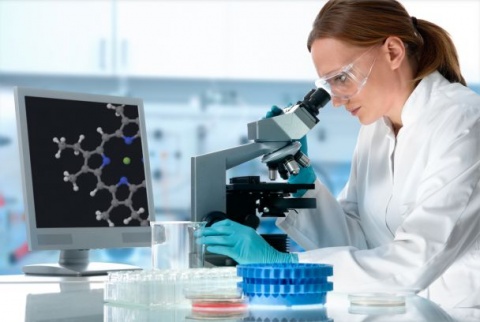 Cardiff University aims for its research to be consistently considered amongst the top-100 Universities in the world by 2017 and, to this end, is pursuing a strategy focused on facilitating research excellence and exploiting emergent research opportunities, alongside capacity building in key priority areas. The College aims to support this ambition, whilst accommodating the unique features of our successful Biomedical and Life Sciences research, and realising the opportunities that the discipline affords in benefiting health, economy, sustainability and communities.
The College of Biomedical and Life Sciences aims to grow its world-leading research, delivering disciplinary excellence and interdisciplinary distinction, thereby increasing international profile and generating global impact. To facilitate the realisation of this research ambition the College has structured its research around five broad themes with evidence of underpinning excellence:
Integrative Biosystems
Mind, Brain and Neuroscience
Immunology, Infection and Inflammation
Cancer
Population Health
The Themes are intended to enable the College to realise fully the objectives of The Way Forward 2012-2017. They will be the primary research drivers, and will facilitate the development and integration of research across the full spectrum of the College's activities. Each Theme is being developed by an appointed 'Lead' with oversight from the College's Dean of Research.
The Themes will:
Enable the College to develop critical mass, coherence and scale
Deliver excellence across a broad range of College research activities
Identify, build and support inter- and intra-College collaborations
Foster research where the College has the potential to be world leading
Identify and grow interdisciplinary research synergies
Aid the development and enhancement of international links
Facilitate better engagement with external funders
Provide focus in the pursuit of Cardiff University's 'Way Forward' strategy
Meet the Research Theme Leads
The roadshow events will provide the perfect opportunity to meet the 'Theme Leads' and Dean of Research and find out more about their vision for research in the College:
Integrative Biosystems – Professor Phil Stephens (School of Dentistry)
Mind, Brain and Neuroscience – Professor Kim Graham (School of Psychology)
Infection, Inflammation and Immunity – Professor Simon Jones (School of Medicine)
Cancer – Professor John Chester (School of Medicine)
Population Health – Dr Shantini Paranjothy (School of Medicine)
We look forward to seeing you at one of the roadshow events
If you have any specific questions / queries please contact BLSEvents@cardiff.ac.uk