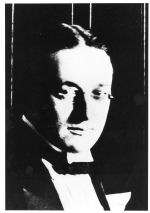 Collingwood was born when Hegelianism reigned supreme in British philosophy, but by the time of his death on 9 January, 1943 he was one of the last representatives of a philosophy that had gradually fallen out of fashion since the end of the First World War. Although Collingwood never fully embraced the Idealist label for his philosophy, he was widely acknowledged as one of its leading latter-day exponents.
Born on 22 February, 1889 at Gillhead, Cartmel Fell, in the Lake District of England, to Edith Mary Collingwood, formerly Isaacs (1857-1828), a talented artist and pianist, and William Gershom Collingwood (1854-1932), artist, writer, archaeologist and secretary to John Ruskin, he was educated at home till the age of thirteen by his father and became well versed in Greek, Latin, and ancient and modern history. It was in these early years that his passion for philosophy was aroused, but he was also curious about the natural sciences. Unusually for his age he read Kant'sTheory of Ethics at the age of eight but felt ashamed of himself for not being able to understand it!
At the age of thirteen he was sent to Rugby School, which proved to be something of a disappointment because it failed to stimulate his natural inquisitiveness. In 1908 he entered University College, Oxford, where his father had studied and been tutored by Bernard Bosanquet, and it was here that Robin Collingwood for the first time was able to indulge his insatiable appetite for learning. But his untiring yearning for knowledge would also prove to be his undoing. In these early years of university Collingwood first became an insomniac which contributed to his later ill-health. He took classes in Philosophy, History and Archaeology. He was the only pupil of the famous archeologist F. J. Haverfield to survive World War I. Important influences on Collingwood in these early years were the Italian Idealists Croce, Gentile and Guido de Ruggiero, the last of whom was also a close friend. In 1912 he was elected to a philosophy fellowship at Pembroke College, and subsequently, in 1927, became University Lecturer in Philosophy and Roman History. From 1924 to 1933, after his father became ill, Collingwood assisted him as joint editor of Transactions of the Cumberland and Westmoreland Antiquarian and Archaeological Society.
In 1934 he was elected a Fellow of the British Academy and in 1935, supported by Samuel Alexander, he was appointed Waynflete Professor of Metaphysical Philosophy, a position that he ultimately was forced to resign in 1941 on grounds of ill health. He returned to his late father's home, Lanehead, in Coniston with Kathleen Edwardes who had become his second wife in 1942. There he died of pneumonia a few weeks before his fifty-fourth birthday. His high blood pressure and the series of strokes he suffered from 1938 onwards impressed upon him the likelihood of an early death. He drove himself to exhaustion in order to complete his life's work and exacerbated the condition. His An Autobiography (1939) is an account, not of his life, but of the work that he had been refining and was yet to complete, and of which he intended to give a brief account in case his early demise prevented him completing his work. He managed to finish An Essay on Metaphysics (1940) and a work on ethics, The New Leviathan (1941). He almost completed the revisions for The Idea of Nature which was published after his death. The same was his most famous book The Idea of History(1946), a work collated from various sources soon after his death by his pupil, T. M. Knox.