If you would like your details to be included below, please contact Dr. Tracey Loughran: LoughranTL@cardiff.ac.uk.
Kate Boyer (Geography, School of Planning and Geography)
E-mail address: BoyerK@cardiff.ac.uk
Kate is a broadly trained Human Geographer trained the US and Canada (in  the UK since 2007).  Her work lies at the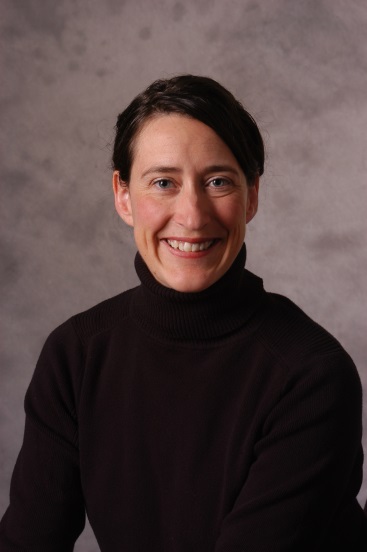 intersection of Social/Cultural and Feminist Geography with areas of expertise on the socio-spatial dynamics of care work, embodiment, breastfeeding and public culture.  She maintains an active research agenda within Geography advancing conceptual debate through theoretically informed qualitative research.  She also connects with scholars in other fields (including Planning; Nursing and Midwifery; Women's' Studies and Science and Technology Studies) and is always keen to make new connections.  She has experience supervising PhD students and is keen to work with postgraduate students at Cardiff.  Finally, she is committed to communicating with broader publics in policy, advocacy and practitioners, and have links to Public Health Wales, the NCT and Bristol City Council relating to infant and maternal health and nutrition and the support of new mothers.
Select Activities and Publications
'Workplace Lactation and Changing Normative Conceptions of Working Motherhood in the Contemporary US', Feminist Theory, 15:3 (2014), pp. 269-88.
'Affect, Corporeality, and the Limits of Belonging: Breastfeeding in Public in the Contemporary UK', Health and Place, 18 (2012), pp. 552-60.
With S. Reimer and L. Irvine, 'The Nursery Workspace, Emotional Labour, and Contested Understandings of Commoditized Childcare in the Contemporary UK', Social and Cultural Geography, 14:5 (2012), pp. 517-40.
'"The Way to Break the Taboo is to Do the Taboo Thing": Breastfeeding in Public and Citizen Activism in the UK', Health and Place, 17:2 (2011), pp. 430-37.
'Of Care and Commodities: Breast Milk and the New Politics of Mobile Bio-Substances', Progress in Human Geography, 34:1 (2010), pp. 5-20.
Vicky Crewe (Archaeology, SHARE)
E-mail address: CreweV@cardiff.ac.uk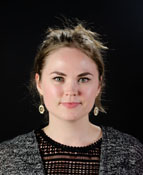 Vicky is an archaeologist with research interests in family life, domesticity and childhood in the past. Her current work explores these themes in working-class British households in the 19th century, focusing particularly on material culture and its didactic role in the home. She is also interested in the ways in which literature, autobiography, visual culture and material culture intersect. She is currently working on two AHRC-funded projects; one examines the concept of the 'family archive' through time (http://www.cardiff.ac.uk/share/research/projectreports/the-family-archive-project.html), while the other considers how children have been used to project new futures during times of conflict (http://childrenofthefuture.leeds.ac.uk/). You can find out more about Vicky's research here.
Select Activities and Publications
'Children's Work in the 19th Century: Material Culture Approaches', S. Crawford, D.M. Hadley and G. Shephard (eds), Oxford Handbook of the Archaeology of Childhood (Oxford: Oxford University Press). In press.
With D. Hadley.  '"Uncle Tom was there, in crockery": Material Culture and a Victorian Working-Class Childhood', Childhood in the Past, 6:2 (2013), pp. 89-105.
'"Ancient luxury and modern filth": New Insights into 19th-century Life at Sheffield Manor Lodge', Post-Medieval Archaeology, 46:2 (2012), pp. 333-341.
Living with the Past: The Reuse of Prehistoric Monuments in Anglo-Saxon Settlements (BAR British Series 573) (Oxford: Archaeopress, 2012).
David Doddington (History, SHARE)
E-mail address: DoddingtonD@cardiff.ac.uk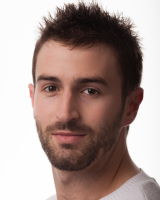 David's research focuses on perceptions of gender among the enslaved population of North America, examining in particular divisions and hierarchies which developed in black communities in the United States during the nineteenth century. While enslaved people were ostensibly unified by racist oppression, David's research emphasizes the degree to which suspicion, competition, and conflict could shape life in slave communities, analysing the competing loyalties, shifting allegiances, and multiple strategies for survival enslaved people used to assert their humanity in an inhumane institution. In his work David also explores the complex sexual terrain of U.S. slavery, examining how racial and gendered assumptions could shape intimate relationships in slave communities. David has broader interests in the history of U.S. expansion during the nineteenth century, noting the conflict and violence that marked such expansion, as well as wider issues associated with migration, movement, and colonisation. You can find out more about David's research here.
Select Activities and Publications
'Maroon and Slave Communities in South Carolina before 1865', South Carolina Historical Magazine, 113: 2 (April 2012), pp. 125-146. (Co-authored with Tim Lockley)
'Discipline and Masculinities in Slave Communities of the antebellum South', in Paul E. Lovejoy and Vanessa Oliveria (eds), Slavery, Memory and Citizenship (New Jersey: Africa World Press, forthcoming, 2014).
'Sex and Masculinity in antebellum Slave Communities',  in Daina Ramey Berry and Leslie M. Harris (eds), Sexuality and Slavery: Reclaiming Intimate Histories in the Americas (forthcoming, 2015/16).
"Are you men?" Contested Manhood in Slave Communities of the United States, 1800-1865 (monograph, in preparation)​.
Janet Fink (Social Policy and Criminology, Faculty of Social Sciences, Open University)
E-mail address: Janet.Fink@open.ac.uk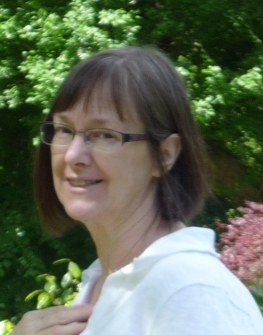 Janet's research interests fall into three areas. The first is concerned with social policy, welfare practices and popular culture in 20th century Britain and the ways in which problematized and/or silenced family relationships have been understood and portrayed visually. The second brings her interests in the 'visual' into the present. This research examines the possibilities of participatory visual research for exploring everyday experiences of family and community life as well as theoretical questions about interpretation, meaning-making and the emotional power of the visual medium. The third area of her interests is in the contemporary dynamics of policy and personal relationships and is focused upon what helps people sustain relationships and how cultural myths, such as finding 'the one' and living 'happily-ever-after', are understood and reconciled by adult couples whose own relationships may fall short of these romantic ideals. You can find out more about Janet's research here.
Select Activities and Publications
'Representing Family Troubles Through the 20th Century', in J. Ribbens McCarthy, C.A. Hooper and V.  Gillies (eds.) Family Troubles? Exploring Changes and Challenges in the Family Lives of Children and Young People, (Policy Press, 2013), pp. 35-44.
'"They Don't Really Care What Happens To Me": Divorce, Family Life and Children's Emotional Worlds in 1950s' British Cinema', in V. Cvetkovic and D. Olson (eds) Portrayals of Children in Popular Culture: Fleeting Images (Lexington Books 2013), pp. 153-169.
'Walking the Neighbourhood, Seeing the Small Details of Community Life', Critical Social Policy, 32:1 (2012), pp. 31-50.
'Questions of Innocence and Guilt: Child Abduction and the Representation of Mothers in Post-war British Cinema',  Families, Relationships and Societies, 1:2 (2012), pp. 193-208.
With H. Lomax. 'Interpreting Images of Motherhood: The Contexts and Dynamics of Collective Viewing', Sociological Research Online, 15:3 (2010).
Maria Fragoulaki (Ancient History, SHARE)
Email address: FragoulakiM@cardiff.ac.uk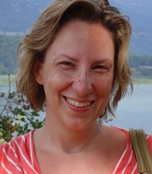 Maria is an ancient historian with a special interest in the interaction of history and literature in the study of the ancient Greek world. Her areas of expertise include: the political and social history of ancient Greece; colonization; perceptions and definitions of Self and Other in the ethnic context of ancient Greece; comparative and interdisciplinary approaches to classics from the perspectives of: modern anthropological theories of kinship; political science; war studies; sociology of emotions; modern literary criticism. Her monograph Kinship in Thucydides: Intercommunal Ties and Historical Narrative (Oxford University Press, 2013) provides the first exhaustive analysis of kinship between ancient Greek communities, and of the role of emotions and intangible factors in ethnic conflicts. It applies for the first time anthropological theory on kinship to Thucydides and presents a new interpretation of the Peloponnesian War and its historian, by tackling both historical and literary questions. You can find out more about Maria's research here.
Select Activities and Publications
Kinship in Thucydides: Intercommunal Ties and Historical Narrative (Oxford University Press, 2013): http://ukcatalogue.oup.com/product/9780199697779.do
The Shaping of the Past: Historiography, Mythography and Epigraphic Memory. BICS Supplement (London, forthcoming). Co-edited with C. Constantakopoulou.
'Why Mykalessos? Ethnography, Religion, and Intertextuality in Thucydides', in C. Constantakopoulou and M. Fragoulaki (eds.) The Shaping of the Past: Greek Historiography, Mythography, and Epigraphic Memory, BICS Supplement (London, forthcoming).
 'Ethnicity', in P. Low (ed.) The Cambridge Companion to Thucydides (Cambridge, forthcoming).
 'The Visible and Invisible Map of Sparta's Kinship Ties in Thucydides', in P. Debnar and A. Powell (eds.) Sparta in Thucydides (Wales, forthcoming).
Catherine Horler-Underwood (History, SHARE)
E-mail address: HorlerCE@cardiff.ac.uk
Catherine is in the final stages of her PhD research at Cardiff University. Using the vastly underexploited records of the Court of Great Sessions, her thesis examines the nature and extent of female criminality in Wales during the eighteenth and early-nineteenth century.
Her wider research interests include:
Gender and women's history;
The history of crime and punishment;
Early modern social and cultural history;
Early modern Welsh history.
You can find out more about Catherine's research and teaching here.
Erich Hou (CLAWS)
E-mail addresses: HouHC@cardiff.ac.uk and oluluo@gmail.com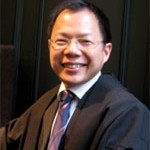 Erich Hou is a postgraduate researcher at Cardiff Law School and he has recently submitted his PhD thesis focusing on universal human rights and equal marriage. He also teaches human rights and discrimination law with Prof. Luke Clements and Ms Pauline Roberts. Before joining Cardiff Law School, he has practiced in New York (attorney-at-law, 2001), Hong Kong (registered foreign lawyer, 2002-4) and England and Wales (solicitor, 2008). He now lives in South Wales with his civil partner Martin and their Labradour, Yoshi. You can find out more about Erich's research here.
Select Activities and Publications
Public consultation opinion piece on Eweida and Chaplin v UK (September, 2011).
'Separate But Not Equal', 2011 International LGBT Human Rights Summit, Conference Hall, Cardiff City Hall (September 2011).
Translation (English to Chinese) of The Act to Implement the Convention on the Elimination of All Forms of Discrimination against Women (CEDAW) for the Foundation of Women's Rights Promotion and Development (Taipei, September 2011).
'Gay or Straight, Stray or Great? Universal Human Rights and Singapore Penal Code §377A' (Rascal Prize by People Like Us, Singapore, 2011).
'Universal Human Rights, Brokeback Mountain and Wedding Banquet【斷背與囍宴 都是普世人權】', China Times, 26 August 2011.
Beth Jenkins (History, SHARE)
E-mail address: JenkinsBR@cardiff.ac.uk
Beth is a second year PhD candidate at Cardiff University examining women in the professions in Wales c.1880-1945.  Her other research interests include:
The intersection of gender and public space;
Historical theory;
Cardiff during the Victorian/Edwardian period;
Urban history.
You can find out more about Beth's research and teaching here.
Lucy Knight (Policy and Research, Chwarae Teg)
E-mail address: lucy.knight@chwaraeteg.com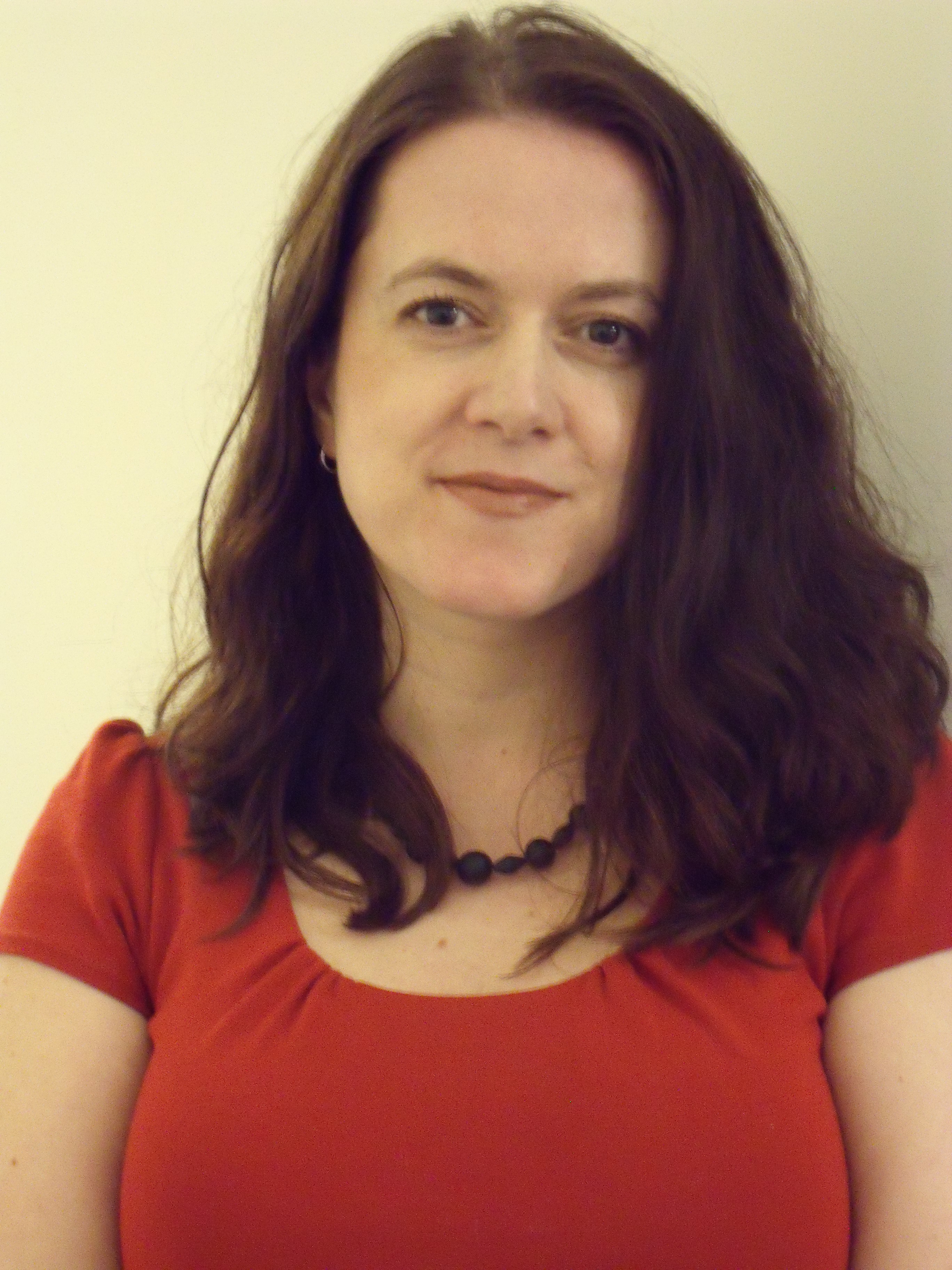 Lucy is interested in researching women's contribution to the Welsh economy, in particular the barriers faced by women working in non-traditional roles and sectors. She is also interested in the social and cultural issues that influence women's career choices. You can find out more about the work of Chwarae Teg here).
Select Publications
Working Women's Journeys: An Overview of the Relationship Between Commuting and Gender (forthcoming).
Co-authored on behalf of the Welsh Government: Talented Women for a Successful Wales: a Report on the Education; Recruitment; Retention and Promotion of Women in STEM-Related Study and Careers.
Siriol McAvoy (English, ENCAP)
E-mail address: McAvoyS@cardiff.ac.uk
Siriol's PhD thesis considers the interaction of modernist women writers with an important strand of nineteenth-century literary culture: medievalism. Focusing in particular on Virginia Woolf and Lynette Roberts, her study addresses the resonance of anthropology, ritualism, and spiritual motifs in their work, and the connection of these to medievalism. She suggests that Woolf's and Roberts's 'radically eccentric' use of medieval culture forms part of their gendered response to fascism and war, and proposes that the medieval past offers these writers a structure for reflecting upon, and reimagining, gendered and national identity, place, and language. You can find out more about Siriol's research here.
Helen J. Nicholson (History, SHARE)
E-mail address: NicholsonHJ@cardiff.ac.uk
Helen's research examines the roles attributed to women in documentary, chronicle and literary evidence from the 12th to the 15th centuries, considering especially their roles in warfare and in religious orders during this period. Her research typically involves reading against the grain of these sources and unpacking layers of social expectations and literary tradition. We cannot recover the real women from these sources, but can attempt to establish social expectations and cultural norms. You can find out more about Helen's research and teaching here.
Select Publications
'Love in a Hot Climate: Gender Relations in Florent et Octavien', in S. Lambert and H. Nicholson (eds), Languages of Love and Hate: Conflict, Communication, and Identity in the Medieval Mediterranean (Turnhout: Brepols, 2012), pp. 21–36.
'La roine preude femme et bonne dame: Queen Sybil of Jerusalem (1186-1190) in History and Legend, 1186-1300', The Haskins Society Journal, 15 (2004), pp. 110-24.
'The Head of St Euphemia: Templar Devotion to Female Saints', in S. Edgington and S. Lambert(eds), Gendering the Crusades (Cardiff: University of Wales Press, 2001/ New York: Columbia University Press), pp. 108-20.
'Margaret de Lacy and the Hospital of St John at Aconbury, Herefordshire', The Journal of Ecclesiastical History, 50.4 (1999), pp. 629-51. Reprinted with map, picture and a few small additions in A. Luttrell and H. Nicholson (eds), Hospitaller Women in the Middle Ages (Aldershot, Hants. & Burlington, VT: Ashgate, 2006), pp. 153-77.
'Women on the Third Crusade', in Journal of Medieval History, 23:4 (1997), pp. 335-49.
Lauren Alex O'Hagan (ENCAP)
E-mail address: OHaganLA@cardiff.ac.uk
Lauren's research focuses on early 20th century reading practices and ownership structures, namely Edwardian book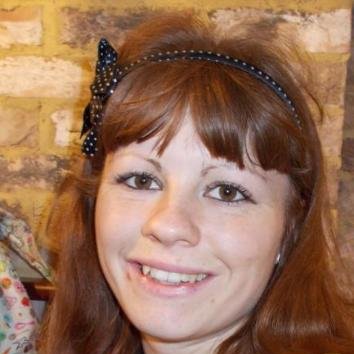 inscriptions, including bookplates and prize stickers. Her research takes an ethnohistoric approach to these signs of ownership. As well as their communicative functions, she am interested in the people behind the signs and whether there is a link between the inscription and who they were (e.g. social class, job, gender etc.)
Select Publications
Erin Roberts (SOCSI)
E-mail address: RobertsEM4@cardiff.ac.uk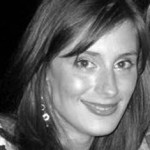 Erin's current research employs qualitative methods in order to examine landscapes of energy consumption in rural households and communities in north-west Wales. She is particularly interested in how identity, place, perceptions, practices and generational power relations combine to create specific landscapes of energy consumption, and how this may persist or change generationally. You can view Erin's Cardiff University webpage here, and find out more about her research here.
Jeremy Segrott (DECIPHer Centre, SOCSI)
E-mail address: SegrottJ@cardiff.ac.uk
Jeremy's research is concerned with the prevention of alcohol misuse by young people, including the role of parents and families. The evaluation of family-based and parenting prevention interventions and school-based interventions is a major focus of his work. Current work includes involvement in a randomised controlled trial of the Strengthening Families Programme (10-14), including leading the study's process evaluation. He is also interested in the potential of social media – particularly Twitter and blogs, as tools for academic researchers. You can find out more about Jeremy's research here.
Select Publications
Lisa Sheppard (Welsh / English, Communication and Philosophy)
E-mail address: SheppardLC@cardiff.ac.uk or liscarynsheppard@gmail.com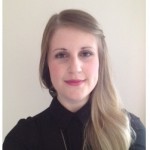 Drawing upon theories from the fields of postcolonial and multicultural studies, Lisa's doctoral research examines the representation of multiculturalism and the portrayal of racial, ethnic and linguistic minorities in contemporary Welsh- and English-language fiction from south Wales. She also considers how such a depiction is affected by the presence of Wales's minority Welsh-speaking community and its political situation as a devolved country within the UK.
Her broader literary interests include the literatures of Wales, particularly in the twentieth and twenty-first centuries, modern British and Irish writing, postcolonial literature, women's writing as well as literary production, the book trade and literary prize culture in Wales and the UK. She is also interested in the cultural history of Wales from the late eighteenth century to the present day, minority language communities in Europe and the history of migration and migrant communities from the nineteenth century to the present day.
Select Publications
'Cymreictod y Concrit: Caerdydd a'r Hunaniaeth Gymraeg yn y Nofel Ddinesig, 1978 – 2008' [Cardiff and Welsh Language Identity in the Urban Welsh Novel, 1978-2008], Llên Cymru, 36 (forthcoming, 2013).
'Y Gwŷr Llên yn erbyn y Byd Llenyddol: Pwysigrwydd Eisteddfod Genedlaethol Cymru wrth sicrhau statws i lenyddiaeth Gymraeg' [The National Eisteddfod's importance in ensuring a status for Welsh-language literature], Tu Chwith, 39 (2013), pp. 152-164.
'Cyfweliad gyda Llwyd Owen' [An interview with author Llwyd Owen], Tu Chwith, 36 (2012), pp. 150-163.
Shaun Tougher (History, SHARE)
E-mail address: TougherSF@cardiff.ac.uk
Shaun specialises in later Roman and Byzantine history. He has particular interests in imperial families (Constantinian, Macedonian) and eunuchs and their families. He is especially interested in sibling and nephew/uncle relationships. He is interested in social history and gender history as well as political history, and is currently editing a Handbook on Byzantine Gender for Palgrave. You can find out more about Shaun's research and teaching here.
Select Publications
Approaches to the Byzantine Family (ed.), with Leslie Brubaker (Ashgate, 2013).
The Eunuch in Byzantine History and Society (Routledge, 2008).
'The Imperial Family: the Case of the Macedonians', in L. Brubaker and S. Tougher (eds), Approaches to the Byzantine Family (Ashgate, 2013, pp. 303-326.
'Bearding Byzantium: Masculinity, Eunuchs and the Byzantine Life Course', in B. Neil and L. Garland (eds), Questions of Gender in Byzantine Society (Ashgate, 2013), pp. 153-166.
'Imperial Blood: Family Relationships in the Dynasty of Constantine the Great', in M. Harlow and L. Larsson Lovén (eds), Families in the Late Roman and Antique World (Continuum, 2012), pp. 181-198.
Garthine Walker (History, SHARE)
E-mail address: WalkerGM@cardiff.ac.uk
Garthine's general research interests include early modern gender, crime, sexuality, past subjectivities; historical theory and historiography. She is currently working on a project on rape and sexual violence, 1500-1800. You can find out more about Garthine's research and teaching here.
Select Publications
'Everyman or a Monster? The Rapist in Early Modern England, c.1600–1750', History Workshop Journal, 76:1 (Autumn 2013), pp. 5-31.
'Rape, Acquittal and Culpability in Popular Crime Reports in England, c.1670–c.1750', Past & Present, 212 (August 2013), pp. 115-42.
Gender & Change: Agency, Chronology and Periodisation, co-edited with Alexandra Shepard (Blackwell, 2009). Also published as a Special Issue of Gender & History 20:3 (November 2008), to celebrate the journal's twentieth anniversary.
Writing Early Modern History (Hodder Arnold, 2005).
Crime, Gender and Social Order in Early Modern England [Studies in Early Modern British History Series] (Cambridge University Press, 2003)
Virpi Ylänne (Centre for Language and Communication Research, ENCAP)
E-mail address: Ylanne@cardiff.ac.uk
Virpi's research interests include discourse, ageing and identity; older first time parents and their representation in the media; and accounts of parenting decisions. You can find out more about Virpi's research and teaching here.
Select Publications
V. Ylänne (ed.), Representing Ageing: Images and Identities (Basingstoke: Palgrave Macmillan, 2012).