Who are we?
We are a pioneering outreach project from Cardiff University's School of History, Archaeology and Religion. We are run by a committed team of undergraduate student volunteers, and postgraduate coordinators, who are key to the development and delivery of the project, and its sustainable running.
---
[The] hands-on learning and one-to-one support and guidance in each group generated good discussion … Pupils enjoyed the workshops.
---
What do we do?
We develop and deliver workshops and toolkits that showcase the exciting, diverse range of research coming directly from the School of History, Archaeology and Religion's incredible staff and students. This is adapted to integrate with the curriculum of our partner schools, and bring educational value to pupils as well as showcasing higher education as an attainable goal.
We also offer return visits for our partner schools where we provide a taster university experience for students, with detailed tours of our labs, library scavenger hunts, mini lectures, and Q&A's with our dedicated volunteer team.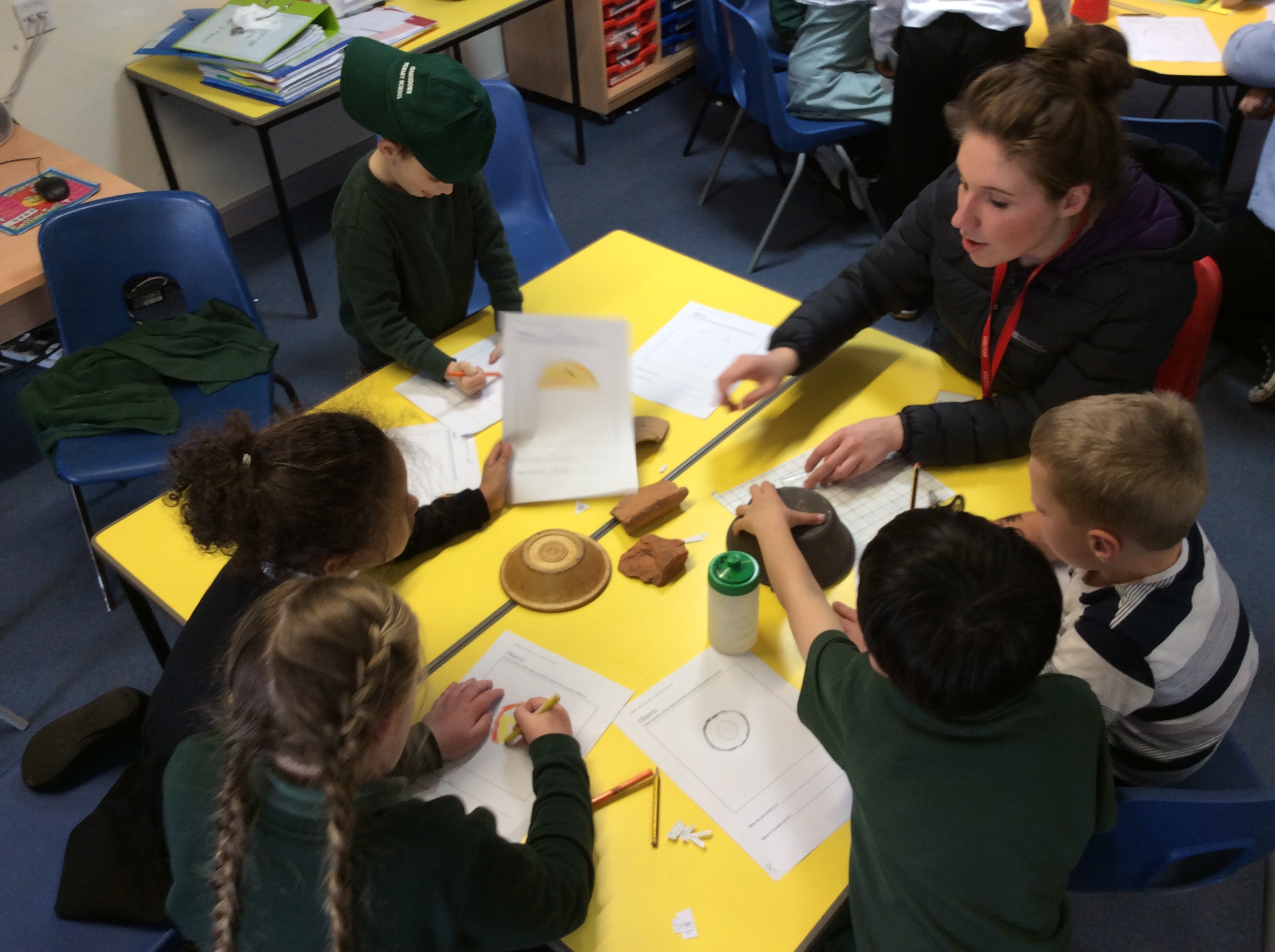 ---
Who do we work with?
We have developed strong links with teachers and administrators in selected partner schools in the Cardiff and Cynon Valley areas. We specifically aim to work with communities where young people have lower progression to higher education, and our team provide ongoing interventions and support through all key stages.
---
I didn't realise how interesting Archaeology was! I think you have interested me enough for me to study Archaeology in University/College. We really liked you coming in and sharing all your stuff with us.
---
Interested in volunteering with us?
We are looking for enthusiastic volunteers who are interested in developing their teaching/ public speaking experience and keen to participate in widening participation. Joining this exciting community outreach team provides a unique opportunity for employability, skill, and personal development opportunities and a great chance for CV building. Find out more about  volunteering with SHARE with Schools here, or contact us.
We look forward to seeing you!