Cardiff and World War One
The First World War (otherwise known as World War One, WWI or the Great War) affected all members and aspects of society, not just those who went to fight. The war transformed the lives of all of Cardiff's inhabitants: women, men, refugees, elderly people and children.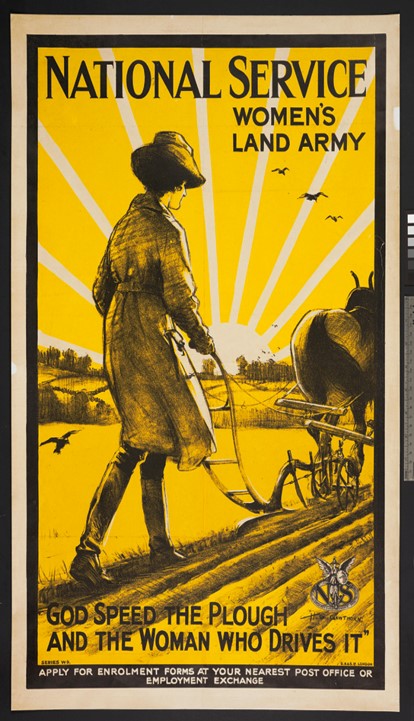 Many women took paid jobs outside the home for the first time to replace the men who were fighting. They worked as nurses, doctors, on buses and trams, and farmed the land. Some women also went abroad to help in the hospitals for wounded soldiers, or act as spies.
Not every man was sent to the front line. Men who were employed in reserved occupations – that is jobs that were vital to the war effort on the home front – were excused. In Cardiff this included men working in the shipyards in the docks (now Cardiff Bay), doctors, clergymen, and miners.
Large numbers of Belgian refugees also arrived in Cardiff from September 1914. They were welcomed at the railway station by huge crowds of cheering people offering accommodation, money and food. Many of these refugees were orphaned children and were taken in by families and sent to Cardiff schools. Not everyone was welcomed though. Those who were suspected of having enemy sympathies or had foreign-sounding names had a very different experience to the Belgian refugees. Some foreign-born people who had lived in Cardiff for over 30 years found themselves imprisoned or ostracised (shunned) from the local community.
Explore the map to find out about the lives of people living in Cardiff during the First World War.
WWI quiz