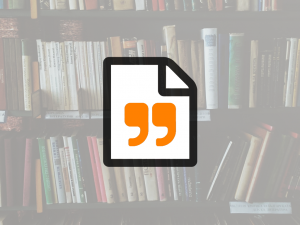 Learning How To Use EndNote
This newly launched suite of tutorials shows how to make best use of EndNote's key features, including:
Setting up a library
Importing references
Managing your Library, and
Adding References to Word.
It is designed with new EndNote users in mind but covers the majority of what is needed to use the software effectively. It is accessible via the Citing and References section of the ILRB in both English and Welsh. Choose your language below to take you straight there:
Content licensed under Creative Commons with permission from Clarivate Analytics.