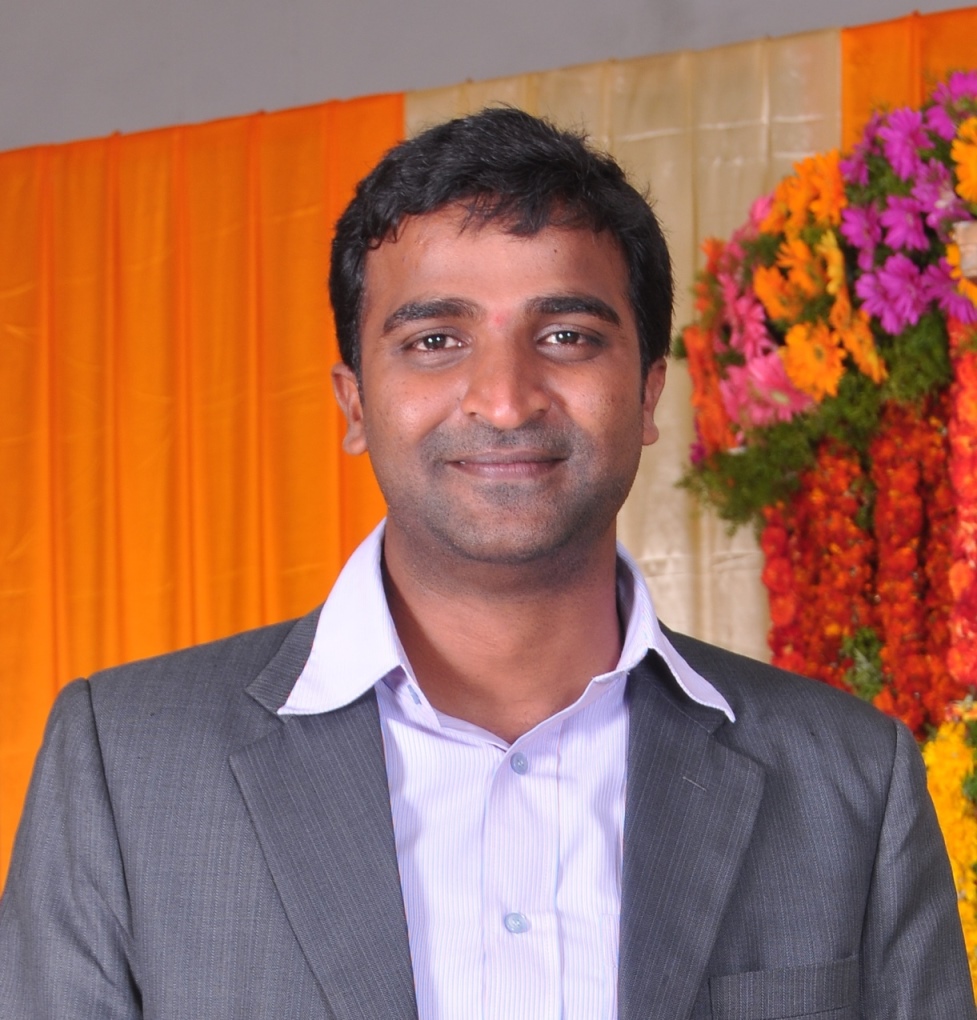 Jayachandra is from the Andhra Pradesh region of India. He received a Bachelors degree from JNTU College of Engineering Kakinada, Andhra Pradesh, in June 2006 before working for Cognizant Technology Solutions, an IT firm, as a Programmer Analyst for one year.
He received an M.Tech degree in Electrical Engineering from Indian Institute of Technology, Kanpur, India in May 2009 after having spent nine months on an exchange to the Technical University of Berlin, Germany where he carried out studies which contributed to his Masters thesis on Modeling and Control of Grid Connected PV Systems.
He then worked in the Renewable Energy Technology Development division of The Energy and Resources Institute (TERI), New Delhi, India, as an intern for 6 months where his work included solar resource assessment, writing project reports for MW scale solar PV projects and carrying out feasibility studies for solar energy applications for a village/city. He has also worked as a designer of high voltage switchgear products, CT, CVT, Surge Arrester, at Crompton Greaves Ltd, Nasik, India from 2010-2011.
Before joining the MEDOW network, Jayachandra was working for Grid Systems R&D, India Development Center, ABB GISL in Chennai, India focusing on main circuit design, modes of operation and transient studies for VSC based HVDC grids.
His research interests include HVDC grids, power system transient studies, renewable energy integration and high voltage power products.
Jayachandra sees his future in research in the area of electrical power systems. With this goal in mind, the MEDOW project seems an excellent way to develop skills and knowledge in areas related to multi terminal HVDC grids and their application to renewable energy, and to work towards a PhD degree. At DTU and as part of the MEDOW network, he is looking forward to learning from experts in the field of wind energy and HVDC grids and to being part of the team of Early Stage and Experience Researchers appointed to the project. By the end of his time in the network, he aims to be able to understand and implement new control strategies for wind power plants and HVDC grids so as to make DC grids more reliable.
In Feb 2008, with the help of few friends, he founded Aashritha, an NGO which works on child education development in India. Today Aashritha has more than 300 members worldwide.
Jayachandra spends his spare time working for the Aashritha organization and on social networking.