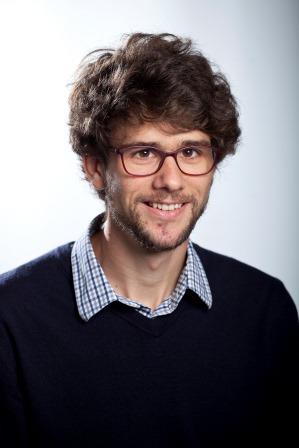 Kevin was born in Mannheim, Germany, and is the Early-Stage-Researcher based at GE Renewable Energy (formerly Alstom Renovables) in Barcelona. He studied Electrical Engineering at Karlsruhe Institute of Technology (KIT).
In 2013 he obtained a Dipl.-Ing. degree in Electrical Engineering and Information Technology. During the latter years of his studies, Kevin gained broad research experience in modelling and simulation as part of various research projects at the Institute of Electrical Energy Systems and High-Voltage Engineering (IEH) and an internship at the power electronics and MV drives division of ABB Switzerland.
After his internship, Kevin stayed on at ABB for four months in summer 2012 as a student employee, having responsibility for a study on mitigation of harmonics in large-scale wind farms. Due to his interest in new VSC topologies, his diploma thesis dealt with modelling and simulation of modular multilevel converters for HVDC power transmission.
Kevin has a very international focus in his work, driven by personal interest in international exchange and the experience of taking part in an Erasmus exchange in 2009/10 at E.T.S.I of Bilbao, Spain.  His research interests include power electronics, especially modular multilevel converters, operation and control of power systems, and grid integration, especially HVDC.
Kevin applied to join the MEDOW project in 2014 as he saw it as a great opportunity to continue his research to PhD level in a multi-national research network of academic and industrial partners.  He feels that the network-wide training, secondment and networking opportunities, and exchange of knowledge within this international network will help him to share and acquire knowledge and to develop his career. He looks forward to innovative technical outcomes and to playing a role in overcoming the challenges of providing effective wind power integration and DC grid structures.
Kevin's research project at GE Renewable Energy is on wind farm control.  He aims to develop operation and control systems and techniques for offshore wind farms and to develop co-ordination between wind farms and wind turbines. The external research stays are planned at UPC, Cardiff University and DTU Wind Energy in 2015 and 2016, respectively.
In his spare time, Kevin enjoys outdoor sports, learning languages and travelling.
Last update 04/2016