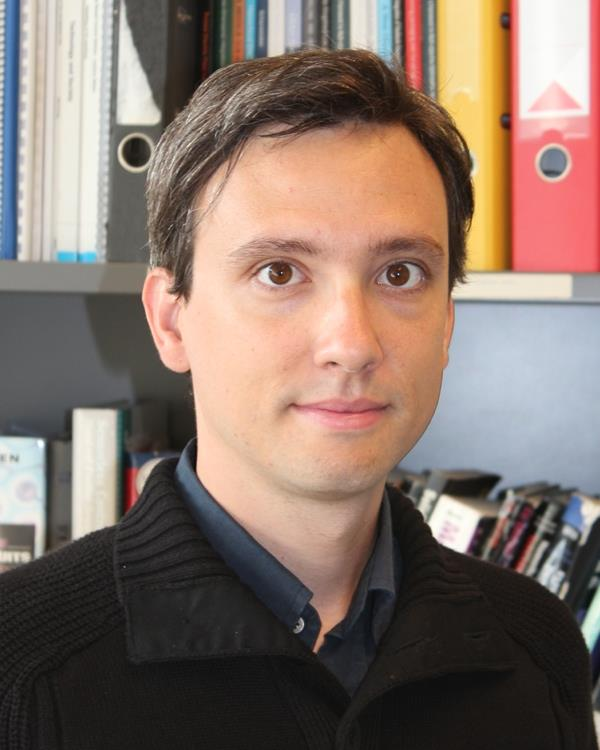 Rodrigo Teixeira Pinto is from Brazil. He has a B.Sc. degree in electrical engineering from the Escola Politécnica da Universidade de São Paulo, Brazil, and a M.Sc. degree (cum laude) from the Politecnico di Torino, Italy.   As part of his Masters studies, he spent six months with Siemens PTI, Erlangen, Germany, as a Diplomand in the Network Dynamics Studies Department. In March 2014 he received a Ph.D. degree in electrical engineering after working on the North Sea Transnational Grid project at Delft University of Technology, in the Netherlands. He has been working as a postdoctoral researcher at the Direct Current Systems & Storage Group at Delft University of Technology and has joined MEDOW as an Experienced Researcher based in CITCEA at Universitat Politècnica de Catalunya.
Rodrigo is a member of the IEEE.
His technical areas of interest include electricity transmission and integration into networks; renewable energy sources; high-voltage direct current systems; supergrids and smart grids; and control of power electronic converters.
One of the reasons that led him to apply to work in the MEDOW network is that it will be a perfect project for him to apply hands-on the knowledge he gained during the past four years while carrying out research in the Netherlands on multi-terminal HVDC networks.  He feels that research projects such as MEDOW are extremely important to tackle and solve global challenges regarding provision of affordable, renewable and reliable energy to all.
Another key reason was the opportunity to work at CITCEA-UPC in the group of Prof. Andreas Sumper and Prof. Oriol Gomis, who are leading figures in the fields of power electronics and power system engineering.
Lastly, but definitely not least, working for a year in the sunny city of Barcelona is a huge plus!
During his time in the MEDOW network, Rodrigo hopes to support the early stage researchers and be of assistance to the project coordinators so that the results obtained in MEDOW will serve to pave the way towards the much anticipated European offshore grid. Expected key performance indicators will be, amongst others, publications in international conferences and journals.   Additionally, he expects to extend his network of industrial and academic contacts to enhance his career perspectives as a researcher.
In his spare time, Rodrigo enjoys playing electric guitar and going to live concerts ranging from classical operas to hard rock. He also enjoys travelling to exquisite places, sightseeing in cities and photography. Other hobbies include running and reading about science, technology and astronomy.