Fitzalan museum curator challenge
9 March 2014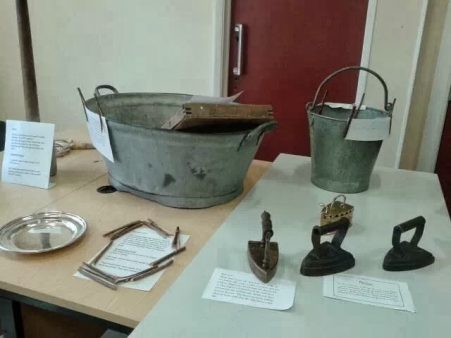 Here are a couple of the great exhibits from the museum display challenge that we set pupils at Fitzalan High School as part of their Eisteddfod.  The task: identify, research and catalogue the objects on their table, then design and curate an exhibition. There were some brilliant ideas flying around and Eisteddfod house points abounded.
In the overheard words of one pupil: "I'm glad we did this Miss. I thought it was going to be boring but it was really good!"
Below are some pictures of one class's efforts.