Thanks to this week's volunteers delivering at Fitzalan and Mountain Ash
7 March 2015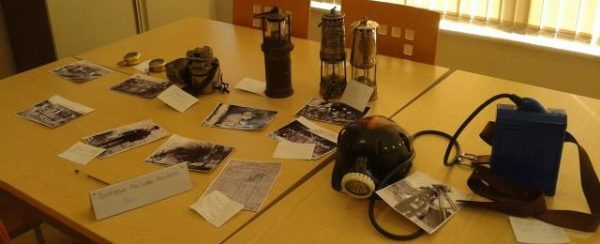 A big thank you is well deserved for all of our volunteers this week. We saw some fantastic efforts from everyone involved, and were especially impressed by those participants who were delivering SHARE with Schools workshops for the first time.
Delivering Romans in Wales, Medieval Orders of Society and Life in the Nineteenth Century Cynon Valley at Mountain Ash Comprehensive School, Abercynon:
Kelsey Louise Clarke
Jacob Deacon
Chris Griffiths
Jon Langston
Ben Dillon
And delivering Who Wants to be a Museum Curator? and the brand new Archaeological Science workshops at the Eisteddfod at Fitzalan High School, Cardiff:
Beth Cox
Talia Brown
Liberty Vaz Townsend
Thomas Snook
Tom Allen
Rachael Mott
Katie Rees-Williams
Laura Rees
Jonathan Gilbert
Louise Morgan
Harriet Lomax
Elizabeth Nicholson
Well done and thank you one and all!
Here's some pics from the Who Wants to be a Museum Curator? sessions at Fitzalan, showcasing some of the incredible work from the school pupils: