Festival of Social Science Launch Event 24/10/22
28 October 2022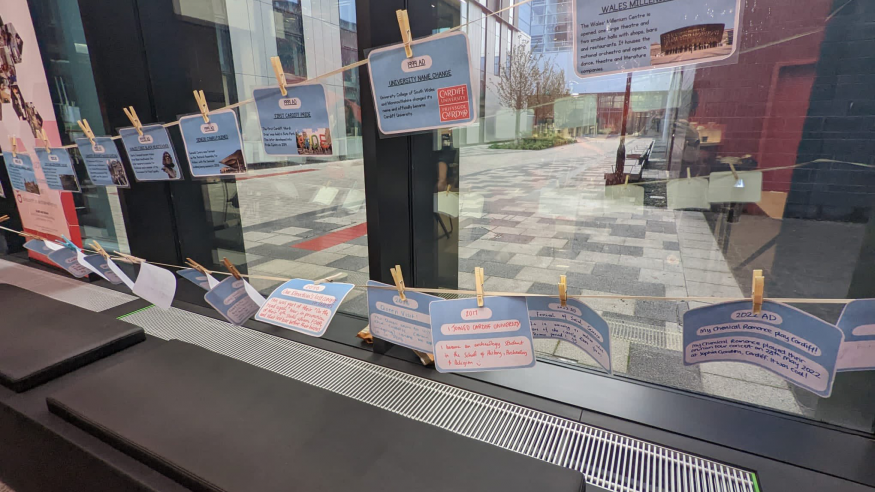 The SHARE with Schools team were thrilled to be a part of the launch event for the 2022 Festival of Social Science earlier this week. The festival is being held across universities in the UK from 22 October – 13 November, and aims to showcase and share social science research and knowledge with new audiences (for more info check out the ESRC festival webpage).
Visitors at the event could engage with a variety of activities demonstrating the exciting social science research being done at Cardiff University. We were also treated to live music, food, and some great speeches from key members of the university and local community.
At the SHARE with Schools stand, people were invited to contribute to our 'washing line of time', adding their own events to build a timeline of Cardiff. By the end of the day we had recorded a fantastic community history, including everything from the Queen's visit to a One Direction concert! Visitors were also able to handle our object collection and talk to us about our outreach work. 
A big thank you to the event organisers and of course our volunteers who did an excellent job on their very first SwS event!
Emily Lewis 

Ava Hicks 

Luc Jordan 

Melodie Fisher
You can find out more about upcoming events as part of the Festival of Social Science here.