Roman'Diff Fusion Project collaboration 07/12/22
20 January 2023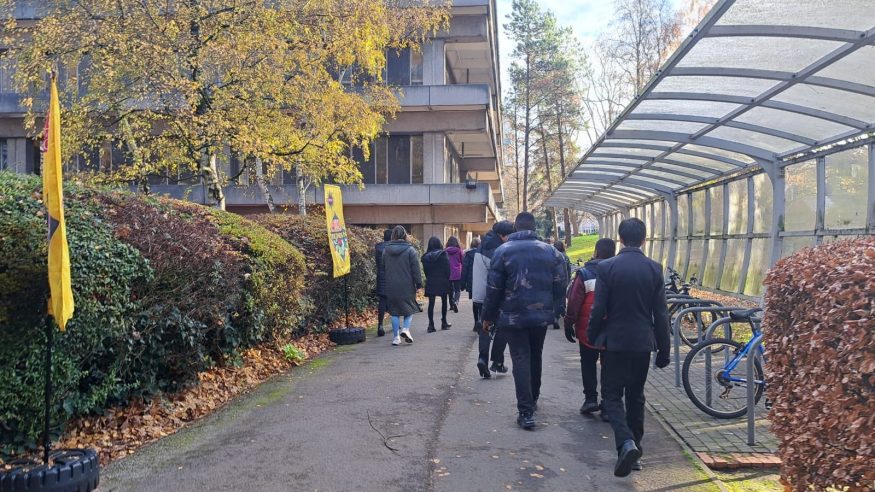 For our last event of 2022 the SHARE with Schools team was delighted to take part in something a bit different – a visit from the Roman'Diff Fusion project. This innovative project led by our own Dave Wyatt works with Year 8 students from Cardiff West and Fitzalan High Schools to break down barriers between schools, and between students and higher education. We were delighted to welcome 23 students from both schools for a full day visit to see what life is like at Cardiff University!
The team began with a Q&A session to answer the students questions about what it's like to live and study in Cardiff, followed by an awesome interactive talk by Dr Abdul-Azim Ahmed showing how historians use census data to learn about the past. We followed this with a visit to the Abacws Building where the students had the opportunity to experience some amazing heritage games with the COMSC Heritage Console Team. After a well deserved lunch break the students were then treated to a tour of the universities main buildings and Centre for Student Life, as well as tours of our own bioarchaeology and conservation laboratories with the fantastic Leonie McKenzie. It was a great day and the students went home tired but enthusiastic about everything they had learned.
A big thank you to our fabulous volunteers and everyone who made today possible – roll on an equally exciting 2023!