Karianne is the Principal Lecturer in Physiology and Health in the Cardiff School of Sport, Cardiff Metropolitan University.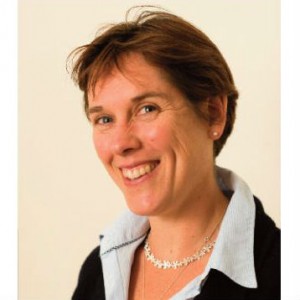 Research Interests:
Physical Activity; Exercise; Fatigue; Wellbeing; Health-Related Behaviours; Chronic Disease.
Publications:
Busse, M., Quinn, L., DeBono, K., Jones, K., Collett, J., Playle, R., Kelly, M.J., Simpson, S.A., Backx, K., Wasley, D.,  Dawes, H., Rosser, A. and the members of the COMMET-HD management group. (2013). A Randomized Feasibility Study of a 12-week Community-based Exercise Program in people with Huntington's Disease. Journal of Neurologic Physical Therapy (accepted for publication).
Peter, R., Backx, K., Dunseath, G., Pettit, R.J., Evans, W.D., Deborah, D., Luzio, S.D., Owens, D.R. (2011). Effects of lifestyle advice in persons with newly diagnosed type 2 diabetes. Diabetes & Primary Care, 13(5), 276-283.
Hawkins, J., Thirlaway, K., Backx, K., Clayton, D. (2011). Allotment Gardening and Other Leisure Activities for Stress Reduction and Healthy Aging. HortTechnology. 21(5), 577-582.
Backx, K., McCann, A., Wasley, D., Dunseath, G., Luzio, S., Owens, D. (2011). The Effect of a Supported Exercise Programme in Patients with Newly Diagnosed Type 2 Diabetes- a Pilot Study. Journal of Sports Sciences, 29, 579-586.
Yakeu, G., Butcher, L., Isa, S., Webb, R., Roberts, A., Thomas, A.W., Backx, K., James, P.E., Morris, K. (2010). Low-intensity exercise triggers monocyte polarisation into the M2 anti-inflammatory phenotype. Atherosclerosis, 212, 668-673.
Butcher, L.R., Thomas, A., Backx, K., Roberts, A., Webb, R., Morris, K. (2008). Low-Intensity Exercise Exerts Beneficial Effects on Plasma Lipids via PPAR[gamma]. Medicine & Science in Sports & Exercise, 40(7), 1263-1270.
Peter, R., Luzio, S.D., Dunseath, G., Miles, A., Hare, B., Backx, K., Pauvaday, V., Owens, D.R. (2005). Effects of exercise on the absorption of Insulin Glargine in patients with Type 1 Diabetes. Diabetes
Care, 28, 560-565.
Borghouts, L.B., Backx, K., Mensink, M.F., Keizer, H.A. (1999). The effect of training on insulin sensitivity evaluated by insulin tolerance test. European Journal of Applied Physiology and Occupational Physiology, 80, 461-466.
Funding:
· DVLA Stress Management Project. With Cardiff University.
· NISCHR Social Care Research Award.
· Tenovus Innovation Grant.
· Research Funding Scheme (RFS) Health Research Award (Welsh Assembly).
Links to other websites:
School of Sport website:
http://www3.uwic.ac.uk/english/sport/about/staff/academic/physio/pages/kbackx.aspx
ResearchGate:
https://www.researchgate.net/publicliterature.PublicLiteratureSearch.html