Cardiff Science Festival, 19/02/23
14 March 2023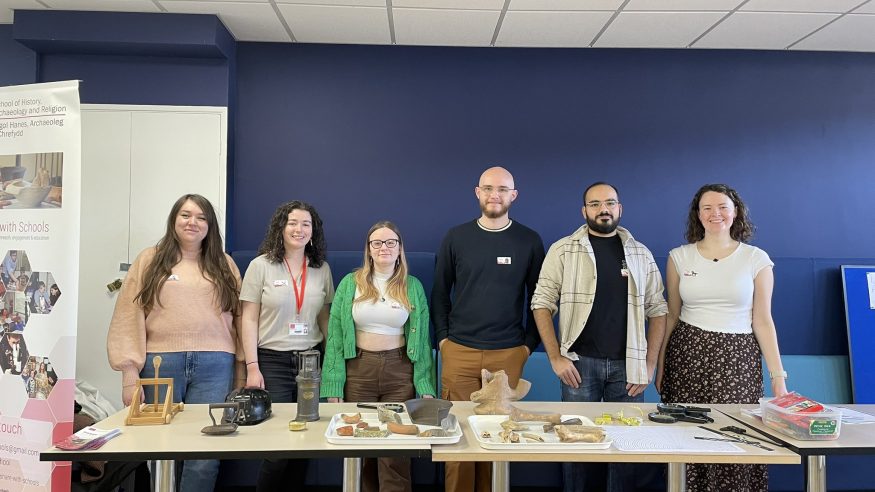 The 18th to 22nd February was the week of Cardiff Science Festival and the SHARE with Schools team were delighted to be invited to take part. The four day festival took place in locations throughout Cardiff with the aim of inspiring and educating through STEM (science, technology, engineering, and maths) based subjects, showing how they affect our everyday lives.
The SHARE with Schools team had a stand in John Percival Café on Sunday 19th February alongside Guerilla Archaeology, Phil Parkes Maille, and other representatives from the archaeology department; all displaying the links between archaeology, history, and STEM.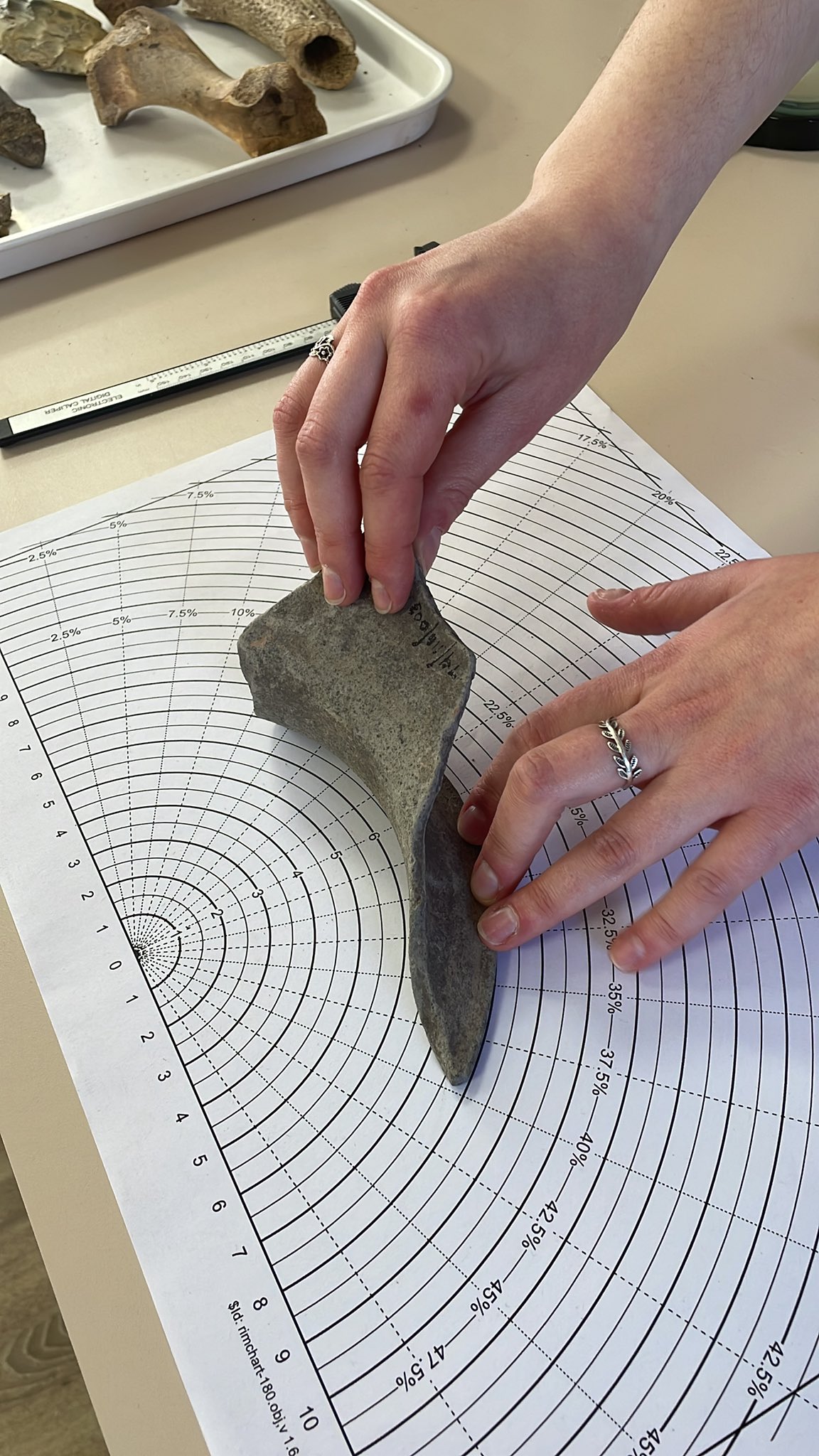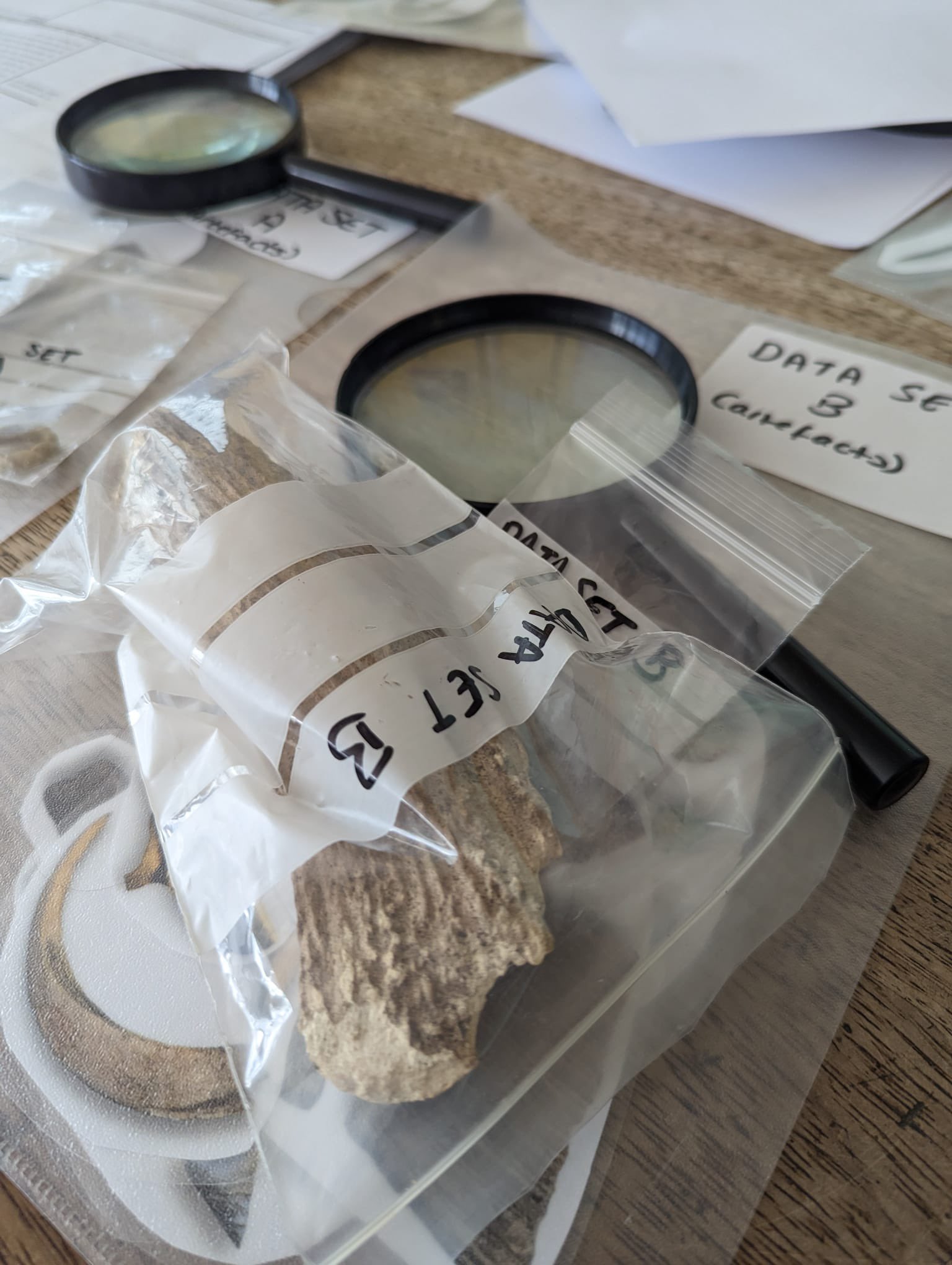 The SHARE with Schools stand included artefact handling, giving participants the opportunity to touch, measure, and analyse an wide range of items. We had our 'Washing Line of Time' which displayed a variety of events from Cardiff's history; visitors were encouraged to add their own events to the timeline, and we had additions from Ed Sheeran's 2022 concert in the Principality Stadium to the founding of the NHS in 1948. Finally, visitors had great fun dressing up as a Roman soldier or a scientist and catapulting our very own medieval castle!
We had a great time at the festival and would like to thank the organisers of the event. A big thank you also to our volunteers for their enthusiasm and doing an excellent job!