Fitzalan High School Visit
15 March 2023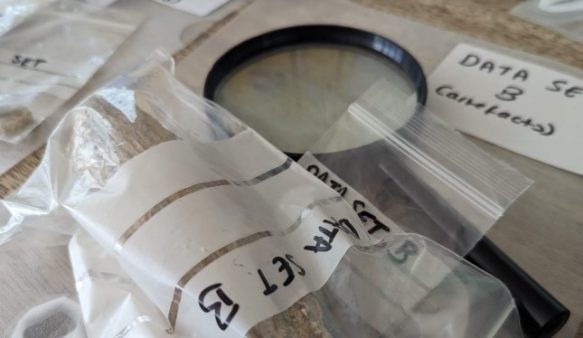 The 10th March saw SHARE with Schools' first school visit of the year; visiting Fitzalan High School! We rolled out our newly redeveloped Archaeology in STEM workshop with four year 7 classes.
This workshop focuses on how archaeologists use hard science (such as isotopes and DNA) alongside material culture (pots, tools and the things used in every day life) to get the best idea of how a person may have lived their life.  
Each group was given a range of data, from isotopes to artefacts, to try and work out which individual's data set they had. The groups then used that data to present in front of the rest of the class highlighting how they identified which person they had.  
Over 100 year 7s engaged with our workshops throughout the day and worked hard, developing their analytical, group and presenting skills. They also provided us with some great feedback:  
"I loved discovering things about the person and finding out who they were" 

"Very engaging and interesting, and it would've been quite challenging if we didn't have our group and our helpers from Cardiff Uni, so THANK YOU!!" 
A big thank you to our volunteers Luke, Abbie, Hannah and Ellie for doing a brilliant job in the workshops and to Fitzalan High School for accommodating our visit and providing us with lunch.