Mountain Ash visit 25/2/2016
25 February 2016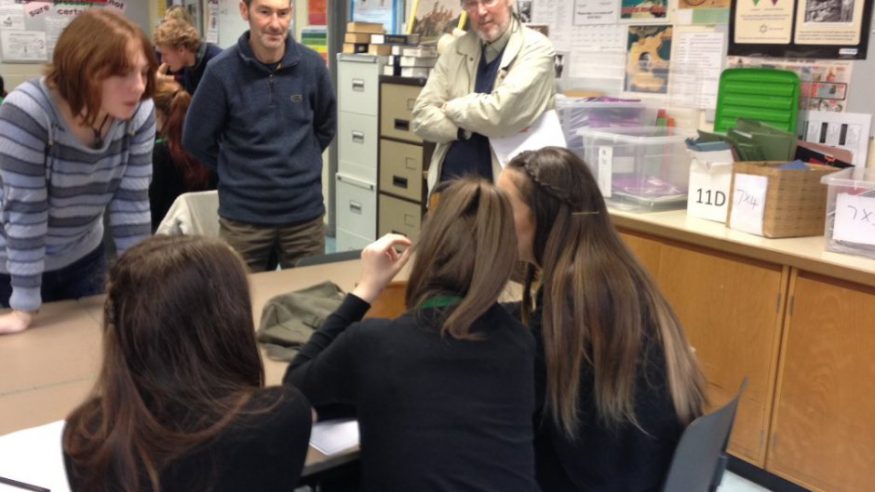 A big thank you to our ineffable volunteers and the awesome pupils and staff today. We went out into the Valleys to Mountain Ash Comprehensive School. There we delivered workshops on Romans in Wales, Medieval Society, Cardiff in World War One to forty-nine pupils in years 7, 8 and 9 respectively.
On the trip were:
Coordinators:
Kostas Trimmis
Jon Langston
Olja Mladjenovic
Also joining them were the staff members:
Professor Paul Nicholson
Dr Steve Mills
Graham Getheridge
Steve and Paul were seeing some new integrations of their Heritage Lottery Fund project Images of an Antique Land with the existing WWI workshop. This involved the creation of a new 'persona' to investigate based on genuine research, as well as a new postcards from the front activity based on some gorgeous replicas of real-life postcards.
Most importantly of all, the following volunteers gave up their time and effort to deliver some awesome presentations and workshops:
Ben Dillon
Gemma Bush
Jack Tenniswood
Kieran Murphy
Chris Parry
Clara Freer
Thanks all!