New volunteer recruitment 2015/16
22 October 2015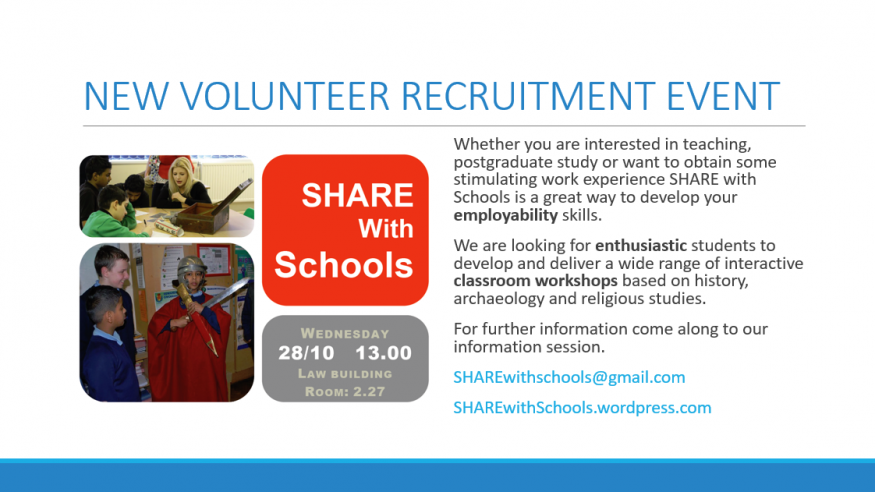 SHARE with Schools is holding a new volunteer recruitment event next week
Our student volunteers gain vital employability skills through delivering classroom workshops in local schools in West and Central Cardiff and the Cynon Valley, helping to break down barriers to Higher Education. Come along to find out more and how to get involved.
The event is open to students at any level in the School of History, Archaeology and Religion. 
Details attached. If you are a member of staff in SHARE, you can help promoting this event to students either by distributing the attached poster or by displaying the attached slide at your seminar / lecture(s). Thanks!
N.B. returning student volunteers don't need to attend this event, though you're welcome anyway.
SwS-recruitment.slide-2015 Poster SwS_final