The Summer 2015 meeting, a 'Wind Power Summer School', was hosted by our colleagues at DTU Wind in Roskilde, Denmark 15 – 19 June 2015
Visiting Scientist Professor Remus Teodorescu joined us for the Assembly Meeting and to deliver a lecture on Thursday 18 June.
MEDOW researchers, joined by researchers from outside the network, took part in a wide range of training and knowledge transfer activities.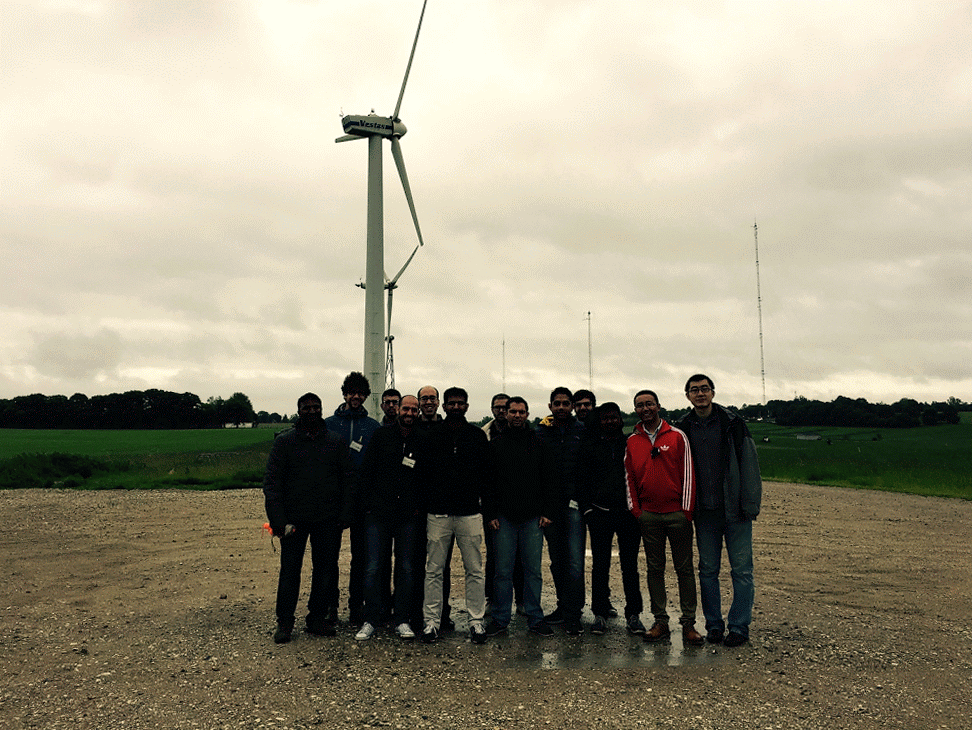 Researcher training included:
– Session on Giving Powerful Presentations for the ESRs
– Session on Post-doctoral Funding Opportunities for the ERs
– Presentation about the Middelgrunden Offshore Wind Farm by Hans Christian Sørensen and then a visit to the wind farm and climb up to the top of one of the turbines
– Lectures by Danmarks Tekniske Universitet Wind Energy Department staff on Wind Farm Planning (Niels-Erik Clausen and Tom Cronin), Generic Wind Power Models (Poul Sørensen), Ancilliary Services from Wind Power Plants (Anca D.Hansen) and Wind Power Variability and Uncertainty (Nicolaos A. Cutululis)
– Assembly Meeting, in which MEDOW technical work packages presented their work to the network, Visiting Scientist Prof. Remus Teodorescu and researchers from outside the network.
– Lecture by Prof. Teodorescu on Modular Multilevel Converters in HVDC Applications